This article is repurposed from the ThomasNet Blog.
Industrial marketing continues to change and evolve. As we move further into 2019, it's important to keep up with the marketing trends that your business can put to work this year.
Here are the top marketing trends to watch out for in the year ahead.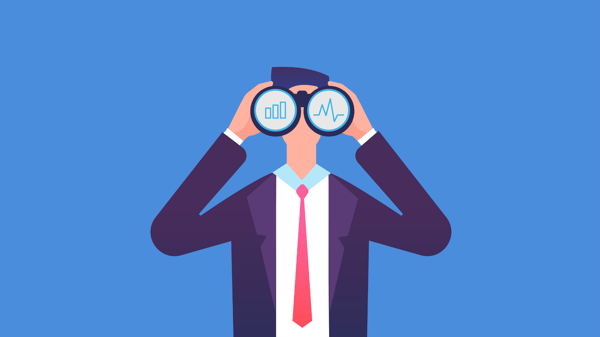 Bots
Chatbots (or conversational marketing, named by Drift) are gaining in popularity — you've probably seen them already on a number of websites you've visited. They're an excellent tool for connecting with more buyers during downtime. Instead of relying on forms to convert site visitors to buyers, a chatbot does so with a more personal connection. This year, start incorporating chatbots into your website to boost conversions.
While some bots are beneficial, others are not — "ad click" targeting bots are also on the rise. Click fraud continues to be a costly problem, as these bots skew actual human click numbers on pay per click advertisements and drive up their cost.
As you evaluate and measure industrial marketing ROI this year, keep these bots in mind.
Opportunity Intelligence
Analytics are a great introduction to marketing metrics, but today, more companies seek to leverage that data as a sales tool rather than just a means of measurement.
While traffic can be an indication of website performance, it's important to actually use your data to understand where buyers are at in the cycle — and we're excited for the continued shift from analytics to opportunity intelligence.
Opportunity intelligence tools give analytics a whole new meaning for your company's industrial marketing. Thomas WebTrax, a free tool for qualified companies, allows you to identify website visitors and track them through the buying process, taking advantage of every sales opportunity.
Voice Search/Google Rank Brain Artificial Intelligence
In 2019, voice search will continue to become more widespread, so expect more people to find your website via voice commands rather then typing.
We speak differently from how we type and Google does NOT want their search engine to misinterpret voice commands because it is programmed to satisfy typed commands, so their focus has been on developing artificial intelligence or "machine learning" in what they call the "rank brain".
For you, this means that instead of focusing on keywords a search user may type, you also need to think about the phrases they may say and how they may say it.  Refine your industrial marketing SEO with voice search in mind to stay on top of this critical change in how consumers are using search to find your business.
Social Media
It's important to build an audience on your social channels because this is the most efficient and effective way to grow your own network on the internet.  Every time you post to social media you are reaching your entire audience of followers and opening up the opportunity for them to share your content to their entire audience of followers….talk about exponential growth at its finest!  Furthermore, social media sites are considered "high-authority" and the links from these sites alone is proven to boost the effectiveness of your overall digital strategy.
Posting to your social media platforms can be quick, easy, and free, but building a following on social media channels requires a sound strategy and extra effort. If you want your industrial marketing campaigns to be amplified quickly, you must be dedicated to keeping up with this effort or partner with someone equipped to manage it for you.
Less Interactions
As research shows, 75 percent of the industrial buying process is already complete before a prospective customer reaches out to your business.
New tools continue to enter the market and younger professionals are stepping into bigger roles, furthering the use of online tools and information to make purchase decisions. This will only continue to increase, decreasing your opportunity to interact with and influence buyers. Your industrial marketing should focus on how to engage these buyers and influence purchase decisions by leveraging the online buying process.
Want to talk about how these trends will directly impact your business?  Contact me anytime!